Sejati Teknik Sdn.Bhd
10, Jalan Setia 4/6,
Taman Setia Indah,
81100 Johor Bahru, Johor.
Malaysia.

+607-3527113

+607-3516024

11, Jalan TPK 1/9,
Taman Perindustrian Kinrara,
47100 Puchong,
Selangor, Malaysia.
+603-8070 8975
+603-8070 8973
Associated Companies:
KL-
QTC Engineering Sdn Bhd
Penang-
Dyna Air Sdn Bhd
i-14075W3-R
Mitsui Seiki Air Compressors - Oil Free --- Inverter - Water Cooled ---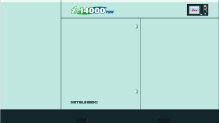 - The optimal energy efficiency of the fan motor is also realized by the inverter control.
- The permanent magnet IPM motor improves the efficiency by 5%.
- The increase of air amount is efficiently controlled by the optimal pressure(option).
- Ideal water lubrication system.
- The water lubrication is simple and environmentally friendly.
- The newly adopted IT touch panel enables smooth operation and control.
Items
Unit
Details
Power frequency
Hz
50 / 60
Power supply voltage
V
200 / 220 / 380 / 400 / 415 / 440
Free air delivery (0.7MPa)
m3/min
13.0 (14.7) *
Delivered air pressure
MPa
0.7
Pressure adjustment range
MPa
0.39 to 0.93
Pressure control method
-
Constant pressure control by inverter
Intake air pressure & temperature
-
Atmospheric pressure (2 to 40°C)
Main motor power
kW
75
Motor type
-
Totally enclosed fan cooled IPM motor
Starter
-
Inverter
Drive system
-
Direct coupled motor
Cooling system
-
Water-cooling
Fan motor power
kW
0.15 / 0.22
Lubrication water amount
100
Dryer
Air dew point at outlet
°C
10 (Under applicatuon of pressure)
Refrigerant
-
R·407C
Discharge pipe diameter
R
2
Dimension,L×W×H (body)
mm
2600 [1860] × 1200 × 1500
Total mass (dry state)
kg
1520
Noise level [OP1.5m]
dB·A
63.5 to 65
Note: The 0.39MPa specification dryer is installed separately. Ask us if you want to know the dryer's dimensions and weight.
*The figure in ( ) is the discharge air volume 0.39MPa specification model.
Noise level is measured at 1.5m (5') front of the machine and 1m (3') high with load 60 to 100% in anechoic status. (at 0.7MPa)
Water cooling type : Cooling water capacity : 150 / min (cooler inlet temperature 32°C)
Outside Appearance
Adoption of the latest IPM (internal permanent magnet) motor!
Structural comparison of the permanent magnet motor and the induction motor
By installing the latest IPM motor (internal permanent magnet motor) which contains a permanent magnet in the latest rotor, the compressor is made smaller and the rotation is made faster. If compared with conventional induction motors, the IPM motor does not cause electricity loss or slipping of the rotor, thus drastically enhances the motor efficiency. Combined with Mitsui Seiki's advanced inverter, the total efficiency also overrides that of single induction motors. Heat generation is reduced, leading to further energy saving. Also, the motor direct-coupled driving system eliminates the loss of power, improves the engagement and the machining accuracy of the compressor's main parts, and achieves the efficiency which is much higher than conventional machines.